Training Center
Year-round training in fire protection and prevention
---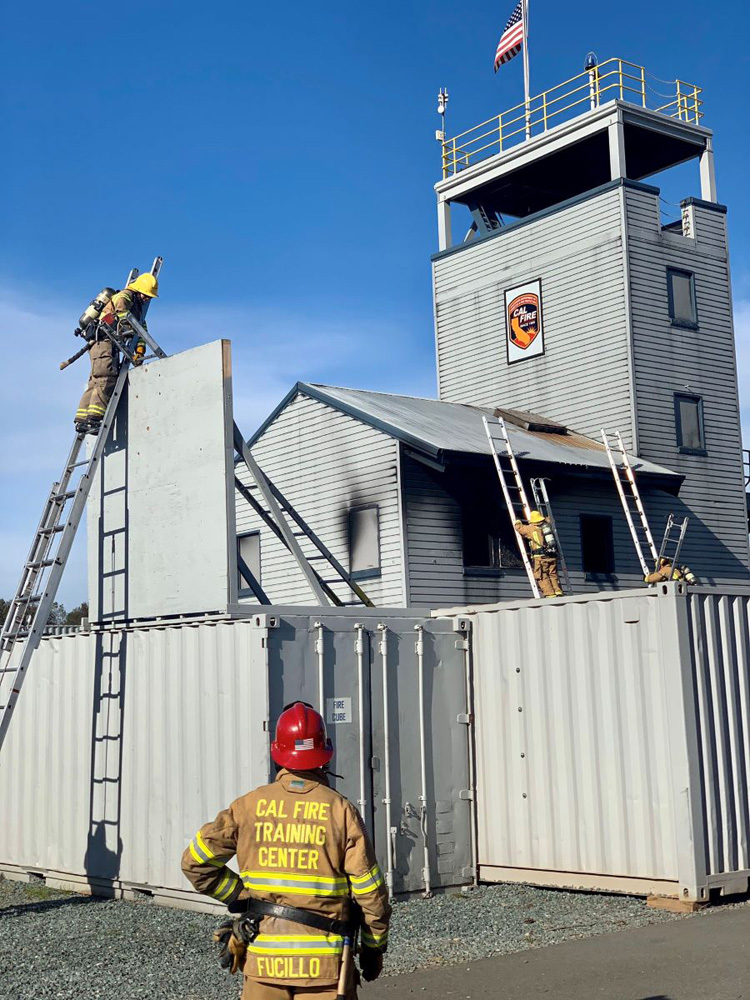 The California Department of Forestry and Fire Protection (CAL FIRE) operates three state-of-the-art Training Centers in California. They include core and ancillary learning spaces which provide realistic operational environments to conduct readiness training for the Department's workforce.
The CAL FIRE Training Center (CFTC) was established in 1967 to support its responsibility to protect the people, property, and natural resources of the State of California. Seated on 420 acres within Amador County, the CFTC is located approximately 35 miles southeast of Sacramento in the City of Ione.
Training Center South (CFTCS) located at the Ben Clark Public Safety Training Center in Riverside, was established to meet critical training needs of the Department due to trends related to the increasing size and severity of wildfires throughout California.
Training Center North (CFTCN) located at Shasta College in Redding was opened in early 2023, to support the growing need to get employees the fire control training needed to support field operations.
At these three essential instructional facilities, CAL FIRE provides year-round training in fire prevention and protection, emergency response, law enforcement and enhancement of natural resource systems. CAL FIRE personnel participate in a diversity of academic curricula including fire control, arson investigation, leadership development, forest practice enforcement, aviation and specialized courses. Additionally, personnel from allied fire protection and law enforcement agencies throughout California and the nation attend courses during the academic year.
Inside Look
CAL FIRE's Ione Training facility is one of many training facilities. It provides a simulated fire environment for firefighters to train in and is equipped with various training props and structures, including burn buildings, smoke generators, and live fire props.

Learn about the 7 week training program, and get an inside look at the Ione Training facility.